Whether advising a Landlord or a Tenant we can deal with the complexities of the law surrounding rent reviews. We have considerable expertise in dealing with rent reviews. We undertake valuations to determine the current market rent and initiate negotiations with the tenant / landlord or their representatives.
We undertake analysis of current open market rent taking into account the full terms of the lease together with any relevant licenses such as deeds of variations or licenses for alterations, improvements and provide advice on the appropriate timescales of recommended strategies.
Research is an integral part of all client services. We utilise comparable evidence, including recent and historic transaction details on both internal database and external databases that are at our disposal, with full regard to relevant case law when undertaking our valuations and negotiations.
We also make representations to third party Independent Experts or Arbitrators in instances where negotiated settlements cannot be reached. So, if you need to speak to an expert regarding rent reviews & much more. Contact the team at Foundation Surveyors London.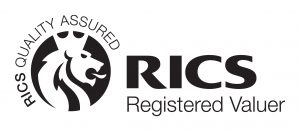 Get in touch with our team...