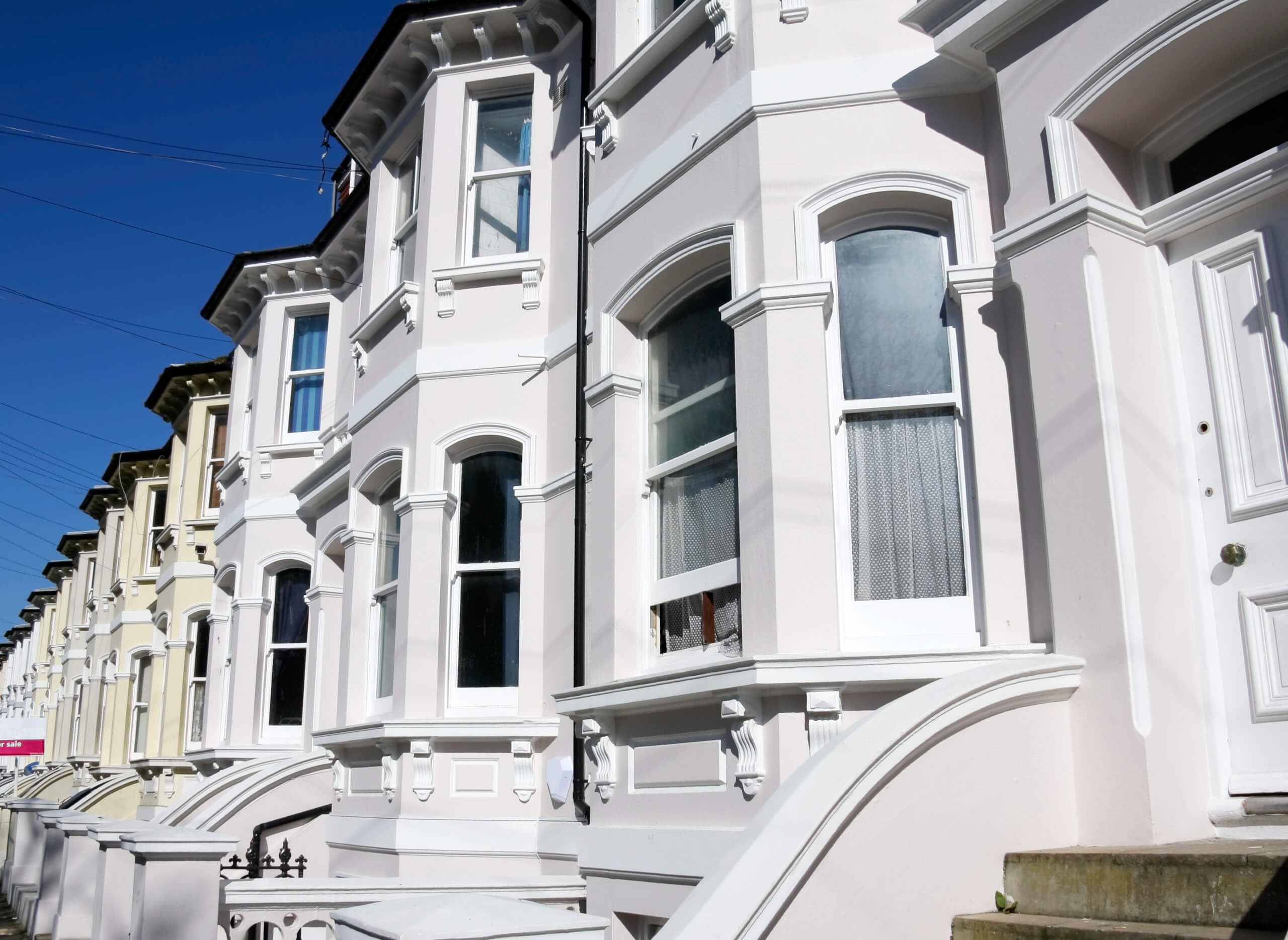 Responsible home buyers know that the best way to fully understand the asset they are about to invest in comes through the help of a property survey, and that's where a Chartered Surveyor can add real value. Foundation Surveyors are members of the Royal Institution of Chartered Surveyors (RICS), which enables our team to offer the full suite of RICS-endorsed home surveys: RICS Condition Report, RICS HomeBuyer Report, and RICS Building Survey.
What is the difference between the surveys?
An essential part of our service is to advise clients as to which of the above is the most appropriate level of investigation for their needs. The choice of the 'right tool for the job' depends on many factors including the type and size of the property involved, as well as the buyer's particular objectives. Why not get in touch with our team so we can talk you through the various options and guide you towards the best choice of a survey?
Briefly, a Condition Report provides a very basic overview of a property's construction and overall condition and is typically recommended as a 'sanity check' for brand-new or nearly new homes.
A HomeBuyer Report provides more detail and should cover the requirements of most modern properties of standard construction that are in a reasonable state of repair. However, this mid-range survey may not be sufficient in many situations where only a full structural survey will give you the answers you are looking for.
Enter the RICS Building Survey, the most comprehensive investigation into the structure and condition of a property carried out by our surveyors. Where a building is particularly complex, perhaps on account of its size, age or materials used, the scope of this survey allows for a full visual inspection and detailed report.
What does the Building Survey include?
The RICS Building Survey starts with an in-depth visual inspection of all accessible building elements, both internally and externally, including loft spaces, garages and outbuildings. Unfortunately, we won't be able to go into locked cupboards or move furniture, or test utility services or appliances.
The report will give a detailed description of each feature and any observed defects, with photographic evidence where possible. Where problems such as damp, timber decay or structural movement are uncovered, we will make recommendations about repair options and their urgency, along with cost estimates and the likely consequences of inactivity. If we notice anything that might concern your legal advisers or pose a threat to health & safety, this will be mentioned too. Using the RICS 'traffic light' template provides a format that is easy to reference and understand, turning a technical document into an accessible user-friendly tool that our clients can use.
Building Surveys can be used for any type of property but, in our experience, they are particularly appropriate in the following circumstances:
Older properties
For buildings that were constructed more than 70-80 years ago, a Building Survey is undoubtedly the right choice. This includes period properties such as Victorian and Edwardian homes, 1930s builds, historic cottages and a wide range of non-standard buildings.
Listed buildings
Buildings with particular architectural or historical significance may have been designated as Grade I, Grade II* or Grade II listed. Your solicitor will be able to confirm whether the building you are buying has the listed status. Listed Building Consent must be obtained before any modifications can legally be made to the structure or character of the building.
Even if the condition of a period property or listed building appears to be sound, our surveyors' expert eyes will be able to detect small symptoms of underlying issues that the untrained eye would not see, and we may provide reasoned speculation about problems that may be occurring in areas that are obscured or inaccessible. You will also receive information about how to maintain important period features and traditional construction techniques that a simpler report would not be able to cover.
Known defects
If you are buying a property suspecting there might be issues with the building on account of, say, visible damp patches or softened timbers, a Building Survey is a must. This is the only investigation that will help you understand the nature, severity and urgency of the problem and the best methods of repair.
Substantial alterations
If the property has undergone substantial alterations or modifications in the past or is in need of major refurbishment, a Building Survey is recommended to assess its overall condition in detail, especially the convergence of old and new materials. This applies regardless of the age of the property.
Large buildings
Finally, only a Building Survey will afford the surveyor enough time to comprehensively inspect a large building and grounds with a site visit that may take several hours, followed by the compilation of an in-depth survey report.
Getting the right survey for the property you are about to invest in is a key part of assessing the financial commitment you are about to enter into. For more information about RICS Building Surveys or any of our other professional services, please get in touch.